Company Overview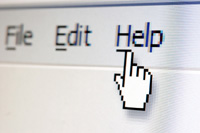 Corbin Technologies provides business IT services including consulting, systems integration, product procurement, support and repair and network design and implementation.
We provide on-site and remote management and administration,
systems analysis and needs assessment, hardware service and repair and hardware and software installation and integration.

Our expertise is backed in training and 29 years of experience in Networked Systems and Programming. Knowledge and Certifications include Microsoft Small Business, MS Exchange Administration, MS SQL and MySQL; MCP, CNE, Windows Certificates and an MS in Technical Communication. Our expertise and experience make Corbin Technologies a solid choice to take your business to a higher level.
Our communications with our clients are our highest priority. This is to help you better understand technology and how to utilize it to drive your business to greater success.
We have the knowldge and experience to help you with your small business or personal computer needs.